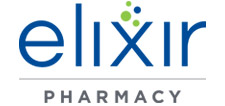 Our unique approach to pharmacy benefits helps more than 20 million patients get access to life changing and often lifesaving medications.
Elixir was born from a desire to create a better way for people to get the prescription drugs they need. Over the years, we've been thoughtful about our growth and now own all of the pieces needed to optimize the full pharmacy care experience. As a part of the Rite Aid Corporation— one of the nation's leading drugstore chains— Elixir is poised to maintain our rapid growth and continuous innovation.
At Elixir, there are many ways to grow with opportunities and engaging career paths for self-motivated, strong performers who want stepping-stones and career advancement. We have administrative, management, technical and clinical positions available in the areas of pharmacy benefit management, medication dispensing, Part D prescription plans and prescription savings plans.
Search for Elixir Jobs